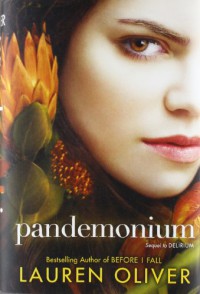 WELL WHO COULD HAVE SEEN THAT TURN OF EVENTS LOL
Seriously, folks, once I started remember what the heck happened in the first book (it's been a while) I got swept up. This book is actually more exciting/interesting than the first one. I liked the idea of all the little different pockets of people avoiding the cure. Some fight back against the cure, some just wanna live their lives, some are in between. Those little slices of life really improved the world building for me.
But it's a dystopian YA trilogy. OF COURSE IT'S GONNA HAVE A LOVE TRIANGLE WHAT DID YOU EXPECT. Real talk though I'm curious to see how screwed up Alex is after his time in the joint.
I also like the idea of the "disease" being used to control people. I mean, they even rewrote the Bible! I am sure other people picked up on that before I did but I had quite a few aha! moments around it in this book.
Lena also got shafted. I mean, Raven and Tack prolly could have told her that she wasn't in any danger...even though she eventually was.
There's something to be said for familiarity, I suppose.